Reverie (2022)
愛若有如果 (2022)
-

若 如果 擁有雙重的緣份
愛這一個概念早已包圍住我哋身邊
大家愛看的 大家愛做的
我們都一次又一次地重覆着
在愛裡頭 盲目浸淫又相信着感覺
容許真實是感情投影的幻象
愛吧
笑吧
讓我們去觀看我們愛的樣子係多麼廣闊又常見

如果愛是一輩子寫不完的功課那麼,這只是以愛之名去分享


In the name of Love,
Reverie means pleasant dream-like thoughts.
Those we love to see, and
those we love to do,
and we keep these loops.
As we love them,
then we believe in them.
We accept they are authetic, but indeed,
they are just reflections of our own affections.
So we love,
how pathetic we are,
and let see how broad but mediocre our beloved are.

If love is an endless homework, then Reverie is just a sharing in the name of L-O-V-E.

-
概念及編舞
陳偉洛
創作舞者及聲音設計
劉曉江
創作舞者
李偉能*、李嘉雯、黃寶娜
製作經理及燈光設計
賴詠珊
服裝設計
馬嘉裕
監製
李漢廷*
節目統籌及平面設計
鄭雅茵
*承蒙不加鎖舞踊館批准參與製作
Concept and Choreography
Chan Wai Lok
Creation, Performance and Sound Design
Lawrance Lau
Creation and Performance
Joseph Lee*, Carman Li, Wong Po Na Paula
Production Management and Lighting Design
Lai Wing Shan
Costume Design
Trista Ma
Producer
Michael Li*
Programme Coordination and Design
Cheung Nga Yan
*by kind permission of Unlock Dancing Plaza
-
支持
香港藝術發展局
Supported by
Hong Kong Arts Development Council
-
愛若有如果
日期
11.8.2022 - 13.8.2022 8pm
13.8.2022 - 14.8.2022 3pm
地點
牛吉地
Reverie
Date
11.8.2022 - 13.8.2022 8pm
13.8.2022 - 14.8.2022 3pm
Venue
ngau4gat1dei6
-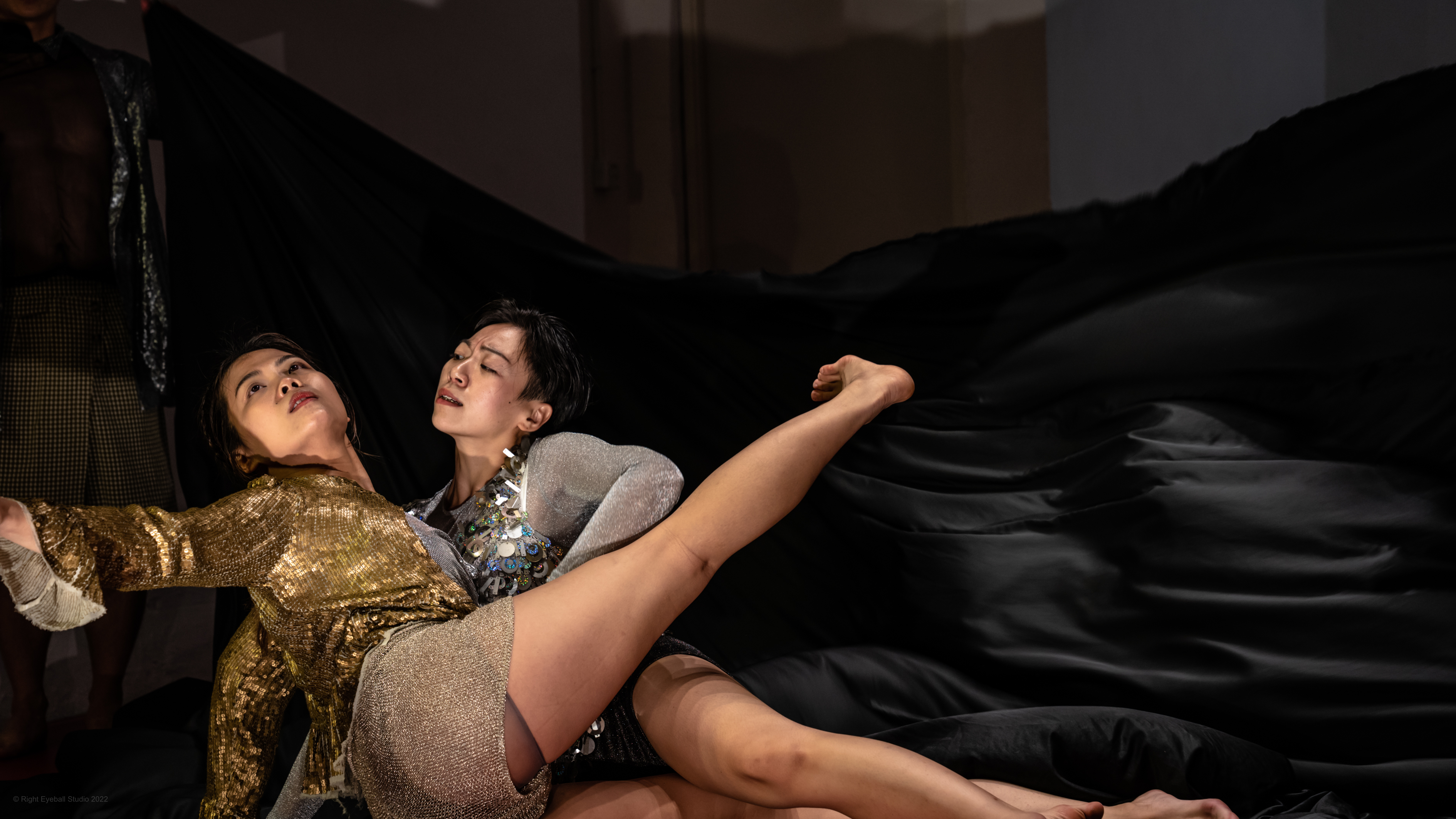 Photo Carman So