Somnia
Anne Teresa De Keersmaeker and Jolente De Keersmaeker
Description
Together with Anne Teresa De Keersmaeker and Jolente De Keersmaeker, forty-four dancers enter into a dialogue with the natural landscape, where factors such as sound and silence, light and dark, distance and proximity become a matter of perspective, and where both new possibilities and boundaries emerge. In search of an ecological aesthetic they leave behind the four walls of the theatre for a performance that requires few theatrical interventions and fuse seamlessly with the natural environment. The woods and the night sky offer the perfect backdrop for the 'dreams' to which the title
Somnia
refers. The first of the dreams is
Somnium
, a novel by the seventeenth-century astronomer Johannes Kepler, in which science and science fiction merge to show that the planets revolve around the sun in an elliptic orbit. The second dream underpinning the performance is
A Midsummer Night's Dream
. Combining Kepler and Shakespeare, the dancers explore the intersection of text, dance and music playing with gravity while guided by fantastic stories in a space-time far beyond the borders of urban theatre.
Somnia
is a project with the final-year students of P.A.R.T.S., the dance school founded by Anne Teresa De Keersmaeker in 1995.
-
Performer
Rita Alves, Maureen Bator, Cassandre Cantillon, Calvin Carrier, Wai Lok Chan, Aminata Diallo, Synne Enoksen, Papis Faye, José Fernandez, Carolina Ferreira, Némo Flouret, Rafael Dos Santos, Jonas Gineika, Tessa Hall, Hanako Hayakawa, Hyeonseok Lee Thomas Higginson, Mei-Ning Huang, Cheyenne Illegems, Keren Kraizer, Georges Labbat, Robson Ledesma, Eimi Leggett, Ivan Lucadamo, Lydia McGlinchey, Audrey Merilus, Vasco Mirine, Fouad Nafili, Azusa Namba, Timothy Nouzak, Stanley Ollivier, Alban Ovanessian, Jean-Baptiste Portier, Margarida Ramalhete, Luis Ramirez Munoz, Myriam Rosser, Julia Rubies, Cintia Sebök, Joshua Serafin, Mariana Silva, Judith Van Oeckel, Mooni Van Tichel, Gustavo Vieira, Mamadou Wague
Created with
Anne Teresa De Keersmaeker, Jolente De Keersmaeker
Thanks to
De School van Gaasbeek, Drinks Limbourg, de gemeente Lennik
Presentation: Kunstenfestivaldesarts, Kaaitheater, Kasteel van Gaasbeek, Agentschap Natuur & Bos
Production
P.A.R.T.S.
Coproduction
Rosas, tg STAN, Kunstenfestivaldesarts, Agentschap Natuur & Bos, Kasteel van Gaasbeek
P.A.R.T.S. is supported by the Flemish Ministry of Education
Thanks to
De School van Gaasbeek, Drinks Limbourg, the municipality of Lennik
-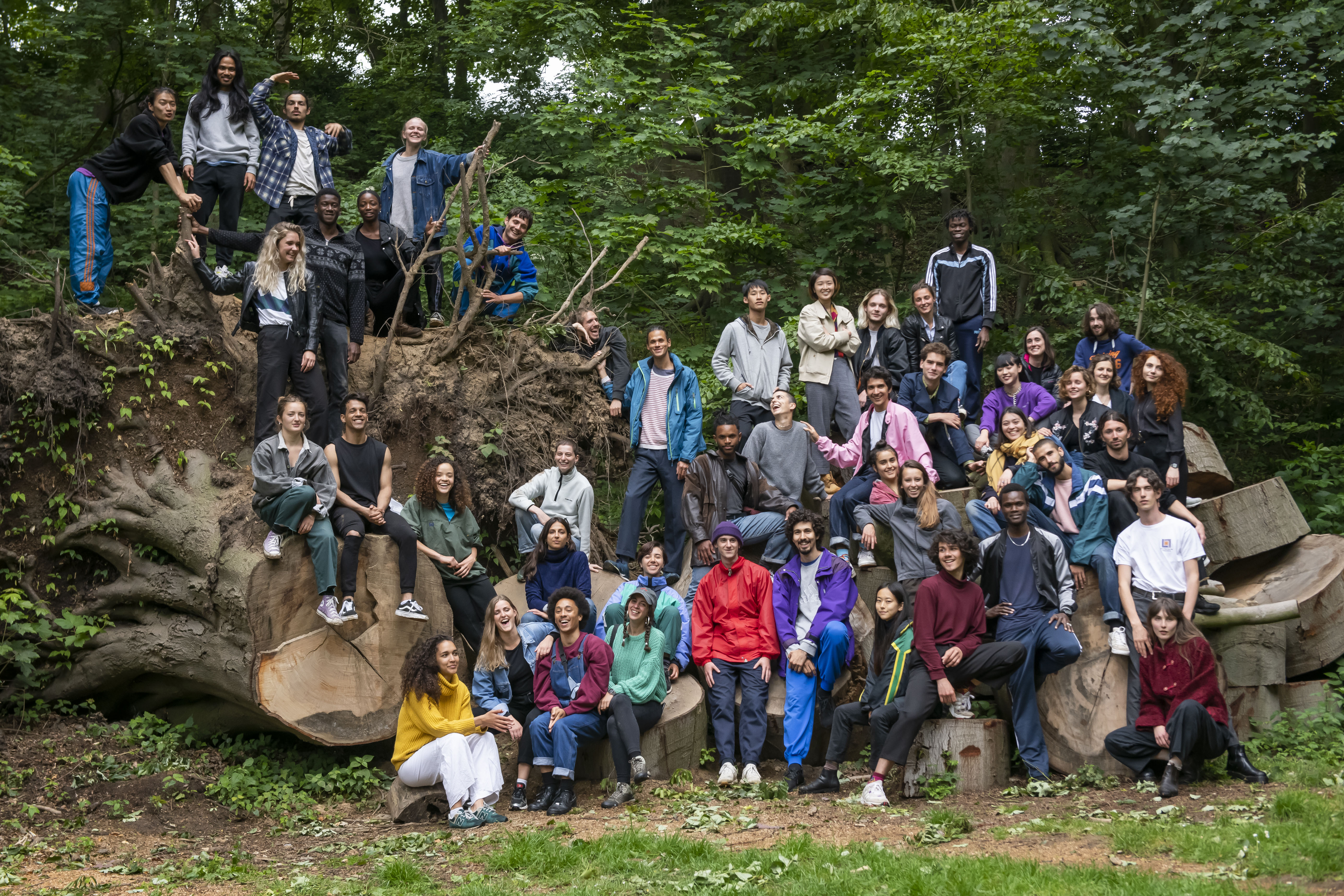 Image credit: Kunstenfestivaldesarts